Trees and People combine architecture and arboriculture to create tree tents that improve the link between humans and nature:
Trees And People was born out of a desire to allow the general public to enter the intimacy of the tree canopies of urban parks. This structure would allow individuals to experience the hidden world within the trees in an attractive, comfortable, and safe way. The result was the tree tent, an octagonal, tent-like structure that can bring you face-to-face with nature without sacrificing comfort.
The tree tent boasts an impressive 170+ square feet of floor space with a galvanized steel support structure and a double tent roof. The specialized mounting system requires only two trees to install and leaves no physical damage on their trunks. Installation can be completed in two days, and Trees And People can connect you to one of its many arboricultural professionals to assist with the maintenance of your tent and the trees that support it. Trees And People allow you to experience all the wonder and beauty of nature without leaving the safety and comfort of your tent.
NO TRACE, the key to trees. It is a philosophy that has led us to find favorable methods for harmonious cohabitation between trees and the man of our times.
To build this link without any damage to trees, we are developing durable and totally reversible equipment. Nothing is put either in or on the ground. No trace of whatever will be left on the trees, even after decades of cohabitation. All research is conducted to ensure to respect and conform to European safety standards, the most demanding safety measures for users, and the protection of the environment.
To do this, we always keep in mind that a tree is capable of opposing with an exterior pressure through a thrust in its growth. This ability has limits that no scientific study has yet measured, but experience has proved that it is possible to attach to trees without damaging them or stopping them from growing naturally. If these measures are respected, applied, and followed, the tree can deal with them without fear of any damage.
Over three years, we tested constant fittings supporting weight from 500 kg up to 2.300kg on growing beech and oak trees. After dismantling, we could confirm that the only detectable trace left on the trunk was the absence of moss that had grown on the fittings and not the bark.
The Dom'Up
The Dom'UP is made up of a 20 m2 light octagonal structure fitted with a comfy double-skin tent and a large terrace secured by a netted guardrail system.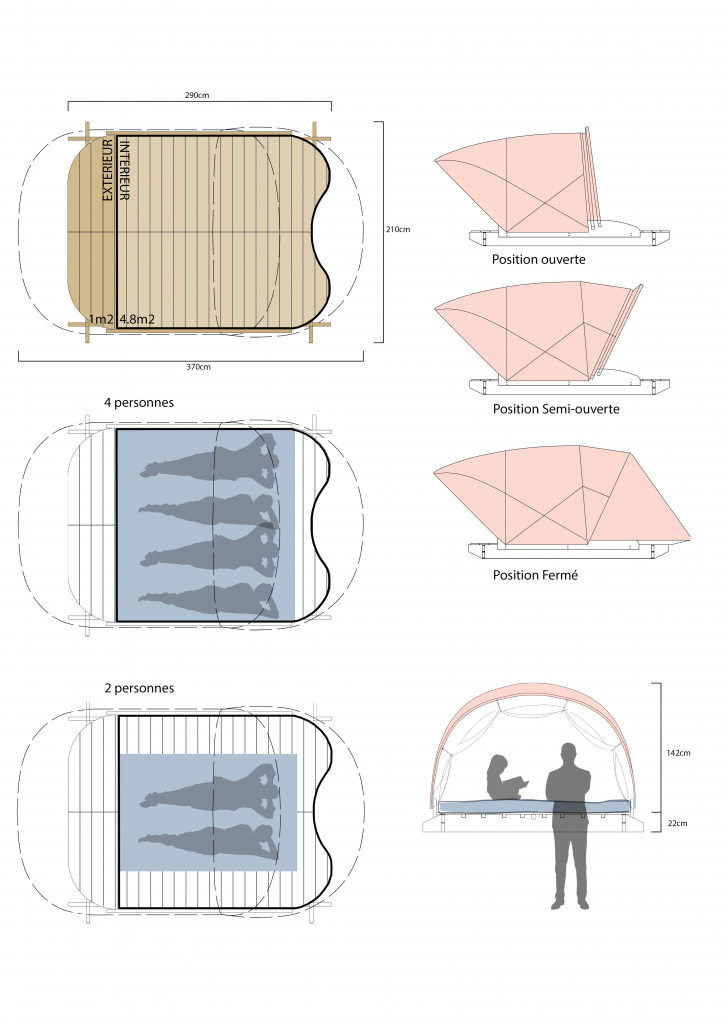 The Breeze'Up
Suspended in the air between trees, the Breeze'Up keeps you safe and away from critters while providing you with a horizontal base on sloppy grounds. Now, this is what camping is all about!
Dimensions: 
215 cm x 290 cm with an internal height of 142 cm are dimensions and volume that offer ideal conditions for two people, and enough for up to 4 people.
Covered Area: 7,5 m2
The TreeFloor
The TreeFloor is a 10m2 light rectangular structure secured by guardrails fitted with fall prevention safety nets.
The TreeFloor can stay in one place for decades at a time without having to dismantle it. The flooring can also be easily removed before the windy season and returned in place when spring comes.
For More
We are here to answer any questions, for more info, please visit our contact page at Contact Us | ToysForBigBoys.com to reach us via email or call us at 1-855-533-8697, thank you and have a great day.
Check out Tentsile | The Original Tree Tent & Camping Hammock Company for more models.